The Levitation Course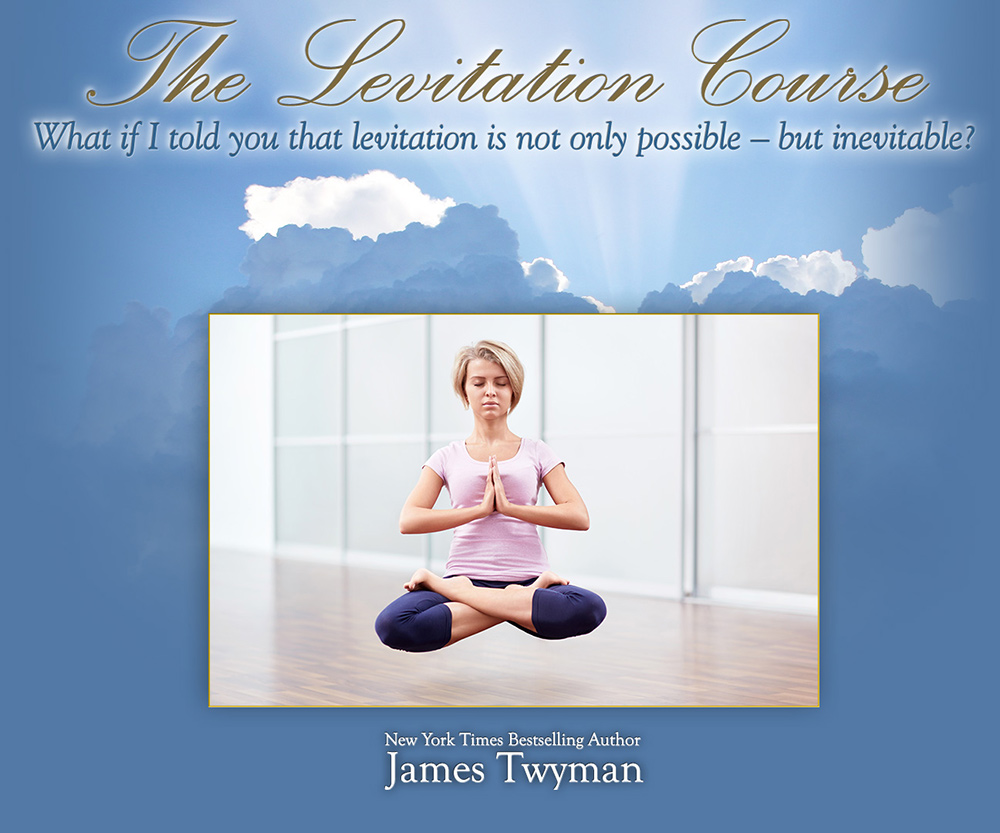 You'd probably dismiss the idea and decide I'm speaking metaphorically, not literally. But what if I mean those words quite literally - "Levitation is not only possible - but inevitable." If it's true then the next question is even more important:
Are you willing to give 40 minutes for 40 days to achieve what seems impossible - to lift above the world and fly?
Join tens of thousands of people from around the world for this grand experiment.
In this 40-day course led by NY Times Bestselling Author James Twyman, you're GUARANTEED to experience this for yourself - physical or spiritual levitation. In fact, we're so convinced you're going to FLY, we'll give you the chance to take the course on a donation basis. The cost of the program is usually $90, but now you can choose a donation on your own.
EVERY donation will go to support our worldwide meditations during 2016. The cost of sponsoring these vigils is extremely high, and this program will give us the ability to touch and inspire millions more. It will enable us to produce inspiring videos that will attract people to the synchronized meditations. It will also help cover the cost of inviting spiritual and religious leaders to be part of the peace journeys. Most of all, you'll feel like you are part of a worldwide peace movement that is already inspiring millions.
Please click the link below to make a donation and register. We'll send you an email right now with six videos. The first video will teach you the technique and practice of levitation. The next five will be the actual meditations which you will rotate during the 40 day program.
The suggested donation is at least $33
We originally intended to offer the first five days at no cost.
We changed this to the donation based course.




"Levitation is accomplished when an upward force counteracts the force of gravity."
A Note From James: "This is without question the most powerful course I've ever offered. If you're willing to commit the time and energy, I promise that it will completely transform your life. This is not only about physical levitation, but rising above limitation of every kind. The spiritual benefits of this course will eclipse very idea or limitation you've ever known."
Levitation is Possible
In the mid 1600's, an Italian Franciscan named Joseph of Cupertino set Europe on fire when he levitated in front of hundreds of people, including the Pope. Known for his simplicity and piety, Joseph would lift above the ground and leave onlookers amazed. He was just one of hundreds of saints and ordinary people that have experienced the inevitability of flight.